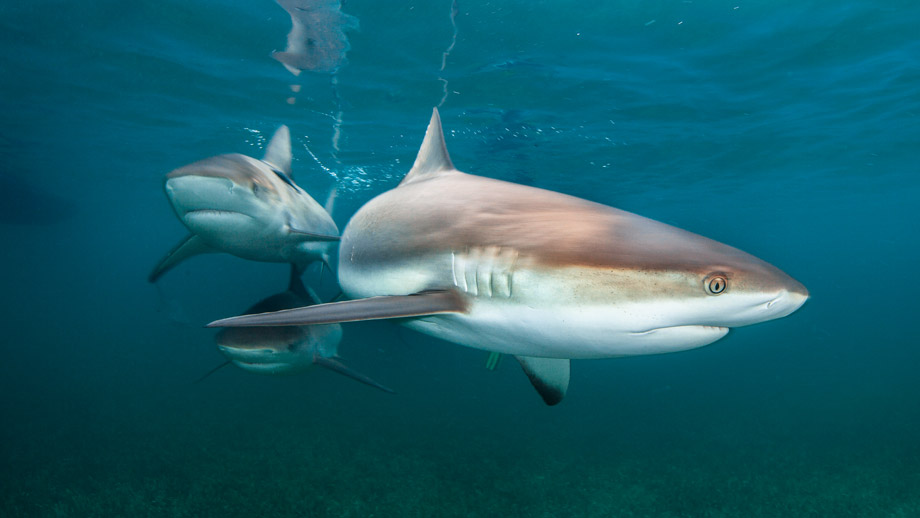 Bahamas - Grand Cay
The Islands of The Bahamas form a 100,000-sq-mile archipelago that extends over 500 miles of the clearest water in the world. Its 700 islands, including uninhabited cays and large rocks, total an estimated land area of 5,382 sq. miles, and register a highest land elevation of 206 ft. on Cat Island. Population: over 305,000. The Bahamas has the world's third longest barrier reef and about 14.5% of the world's coral can be found in its waters.
The islands are made entirely of calcium carbonate, which is mainly produced or precipitated by the organisms of coral reefs. This makes the underwater world of the Bahamas a true divers paradise. Besides a pristine coral habitat and enormous fish populations, the Bahamas are especially famous for their large shark populations. While worldwide the numbers of sharks are diminishing steeply because of the large demand for shark fins in Asia, the Bahamas have succeeded to a large extends to protect them. So an encounter with this elegant predator can almost be guaranteed during each dive. Caribbean reef sharks, lemon sharks and nurse sharks can often be seen as well as hammerheads, blacktips, silkies and even tiger sharks are regular visitors to the waters of the Bahamas.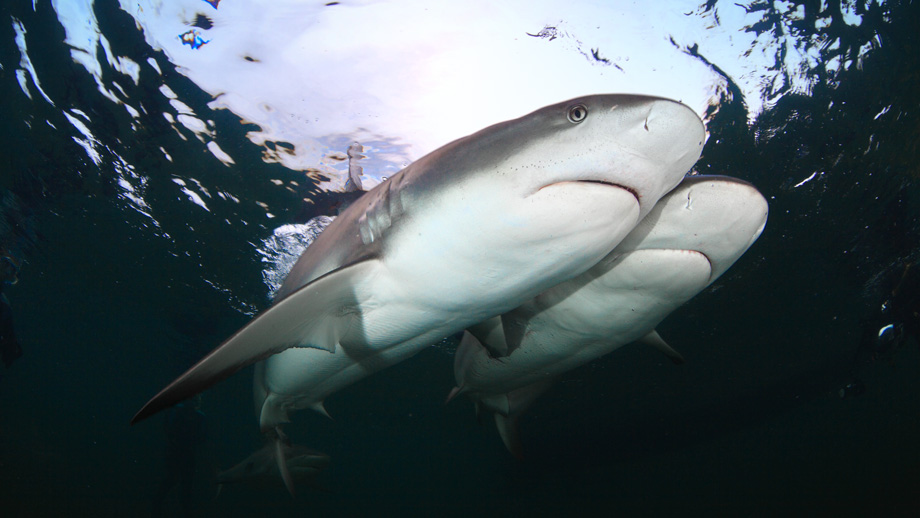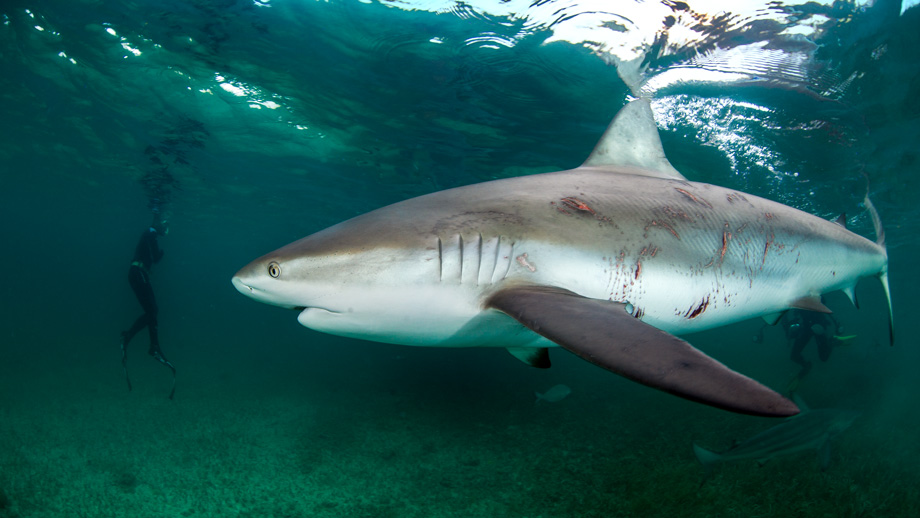 Grand Cay
Grand Cay is part of the Abaco islands in the northern Bahamas. Approximately 15,000 people inhabit the Abacos. Although on Grand Cay there is only about 300 people that live there. There are two restaurants, three bars, and a few typical local shops where you can buy what the supply ships have brought lately, as well as a church where you can participate in a typical service.

The locals are friendly and open, although they are still surprised at all these travelers who come to the Bahamas to dive with sharks. They themselves are mostly still afraid of sharks. On the island there is no hurry or stress, ideal for the traveler who is looking for peace and quiet.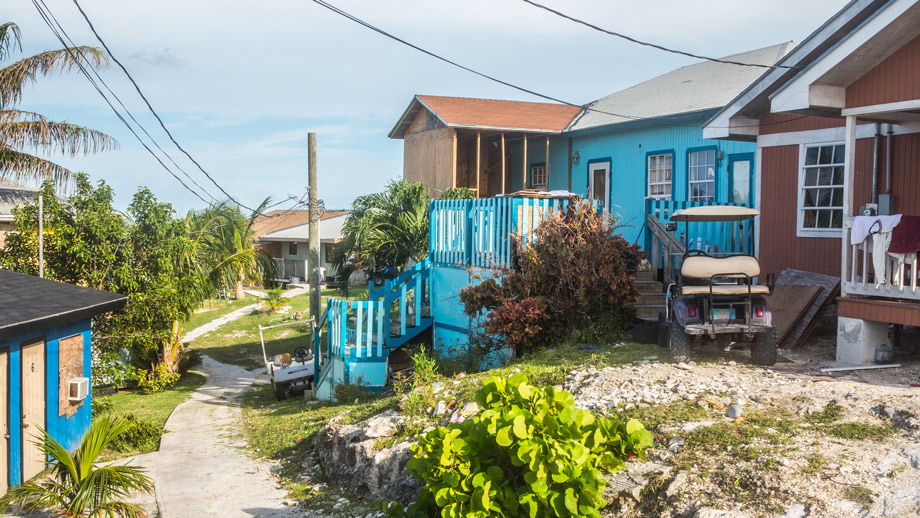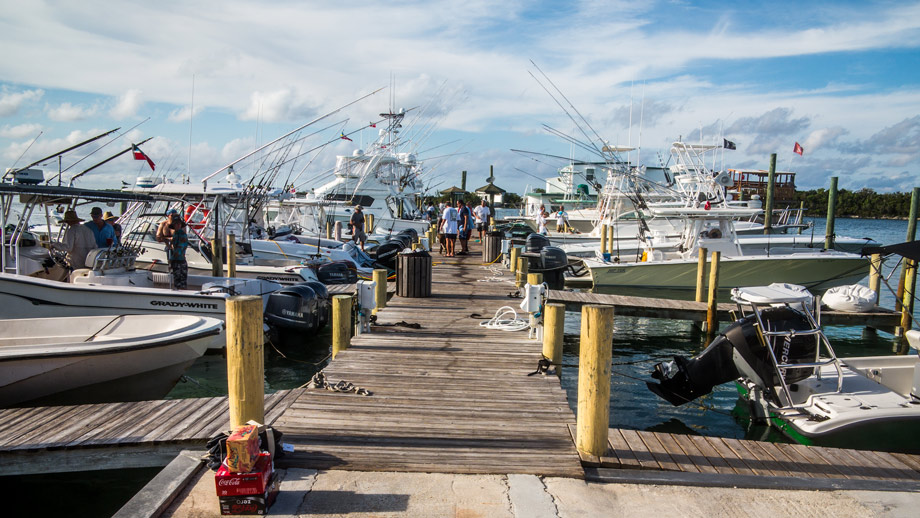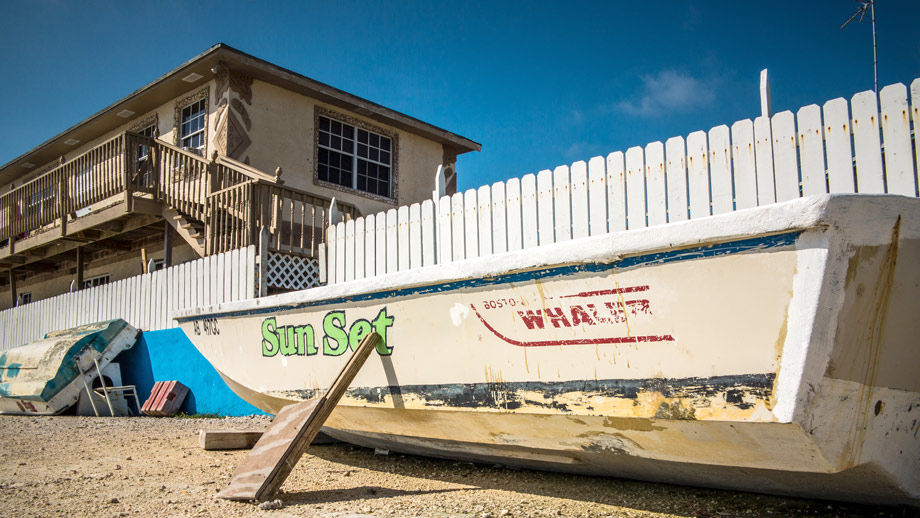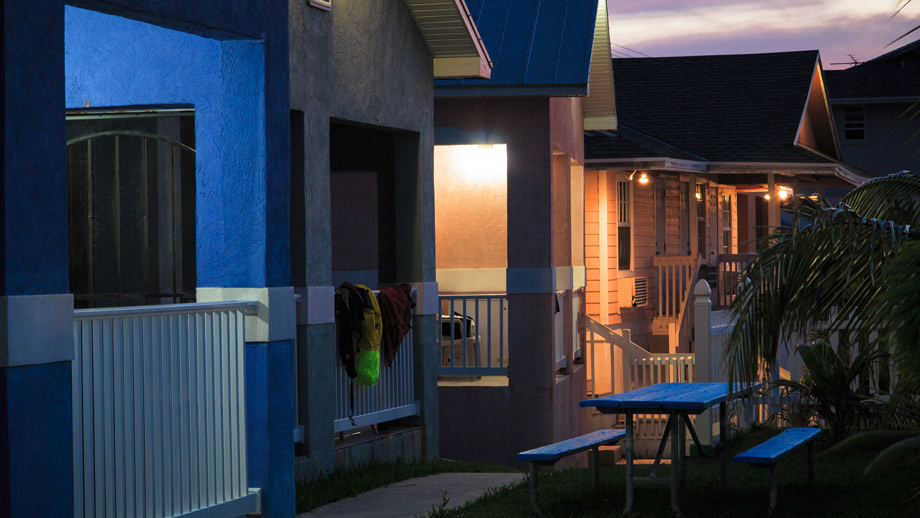 Accommodation
You will be staying in a standard but very simple hotel room with air conditioning, bathroom with shower / toilet and a balcony with sea view.

"... Grand Cay is only suitable for divers who want nothing else than interacting with sharks under different circumstances, get up close and personal with these animals, like to have a glimpse into actual shark research and even be part of it.

This workshop and the island do not cater to divers who need a certain level of luxury or service, and can't deal with a simple island life. When SharkSchool™ decided to use this island as the base for SERC - Shark Education & Research Center - sharks were the only consideration with regards to research and education in shark-human interaction and communication …"



Diving and Snorkeling around Grand Cay
Shark diving is done by boat. We 'only' shark dive one time per day (however with 'unlimited' bottom time) to make sure there is always enough time in the afternoon to do the snorkeling / free diving with sharks.
Typical Course Day
07.00 - 09.00 breakfast time
09.30 at diving center
10.00 dive boat leaves dock
10.30 shark dive ('unlimited' bottom time)
13.30 Shark Beach (snorkeling / free diving with sharks)
15.30 back at diving center
17.00 - 19.00 lectures
20.00 dinner
How to get there
You normally will fly to Freeport on Grand Bahamas through Miami, Florida. You will spend the night in Freeport in a hotel, will then be picked up the next morning after breakfast, brought to the harbor and take an 80 minute boat ride to Grand Cay. Please note that taxi fares from the airport to the hotel in Freeport the night before are not included in your travel package, likewise the ride from the harbor to the airport at the end of your trip. They cost around 10 to 15 USD one-way. To enter the Bahamas, and likewise before to the US, you need a passport, valid for an additional period of 6 months after your trip.