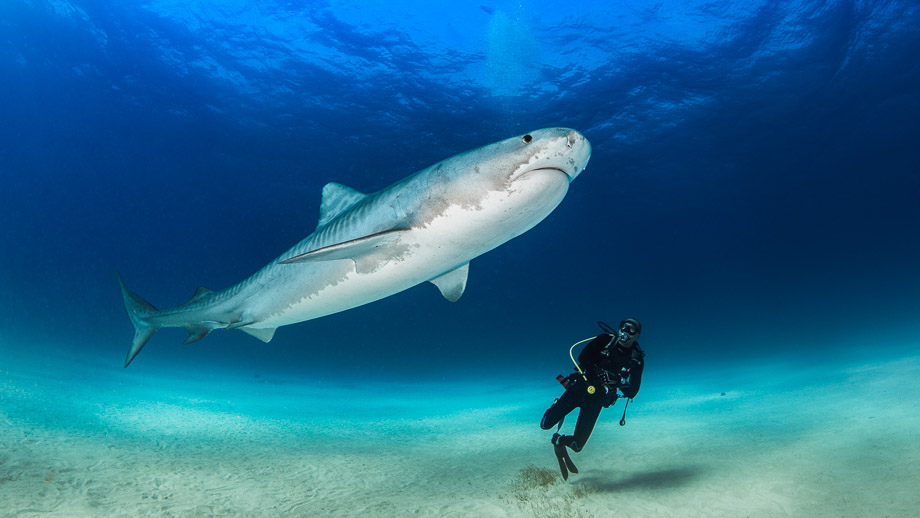 Bahamas - Liveaboard, Tigershark Beach
Tiger sharks are magnificent creatures that require full attention. Not just is its mere size imposing but also the amount of erroneous information about this shark. This species has been more than just abused in the past by commercial operators, similar to the white and bull sharks, describing these sharks as the ultimate kick, rush, or something to that extent, wrongfully portraying them. SharkSchool™ stands for presenting sharks the way they truly are. Tiger sharks, like any other shark species, possess a persuasive body language, understandable through ADORE-SANE, the world's first and only shark-human interaction concept. To comprehend ADORE-SANE is a must for every dedicated diver who wants to get away from mainstream "shark diving" and experience the feeling of a shark's signaling and communicating.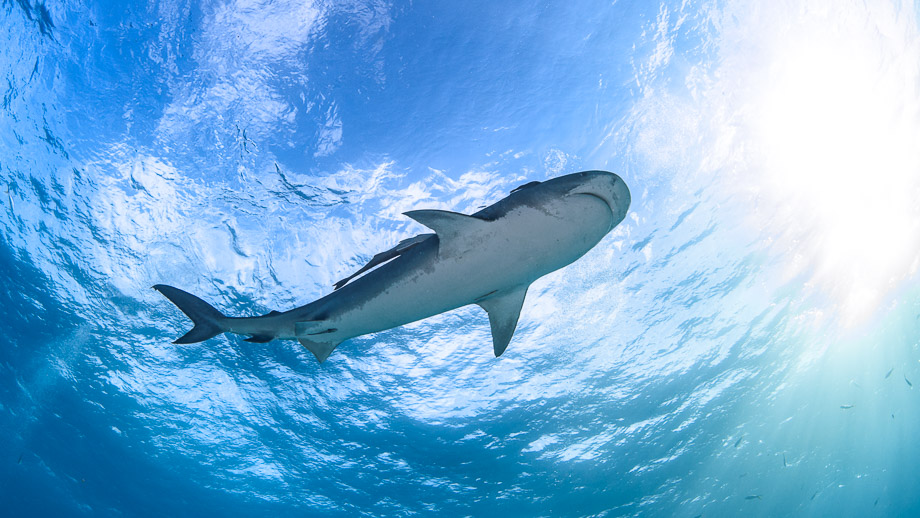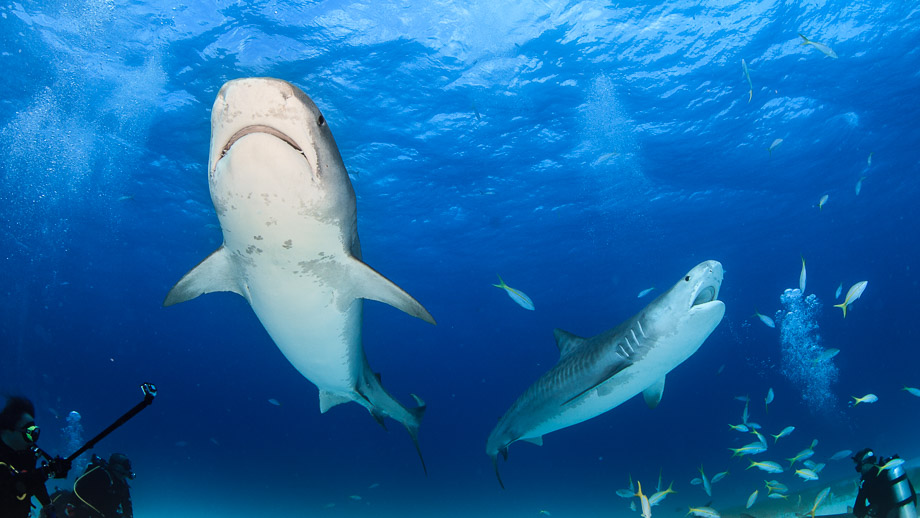 The Dolphin Dream
Shark-School™ works with the experienced crew of the Dolphin Dream under the leadership of captain Scott Smith who looks back to 25 years of experience with this company. People know Scott goes the extra distance when it comes to diving with sharks. The Dolphin Dream is perfect for this type of workshop. This remodeled shrimp trawler was built in Pensacola, the headquarter of Shark-School™. The boat is sturdy, made for rough seas. The Dolphin Dream only accepts 12 divers, giving them enough space for all their equipment, creating a relaxed and comfortable atmosphere, and give Erich the chance to work with every participant individually.
The boat's dimensions are 26m by 8m. The salon and the six cabins are positioned aft of the centerline, the most comfortable area on any boat. The dive deck has enough space for all gear, including video and photo equipment. The Dolphin Dream has an upper deck for sunbathing, or to observe divers during their night adventures, possible through the boat's large floodlights.

"… the understanding of body language [of sharks] is like the story of an ancient adventure written in an old and mostly forgotten language. It will never be told again until a scholar of this language puts the story into common words creating the urge in every listener not just hear the end of it but to be part of this adventure …"


Workshop
The workshop's lectures deal with all aspects of shark-human interaction, and will always be held before dinner or before the night dives since experience has it that once divers had dinner, they can't barely absorb anymore the amount of information given by Erich. Despite that, the course is tailored to the local species (yes, you will see other species than just tiger sharks).
You will learn (theory and in water):
- Interpreting situations and how to determine the most important factors
- Complete spectrum of all known behavior patterns
- ADORE-SANE, the interaction concept
- How to defuse tricky situations, recommendations and rules, and much more