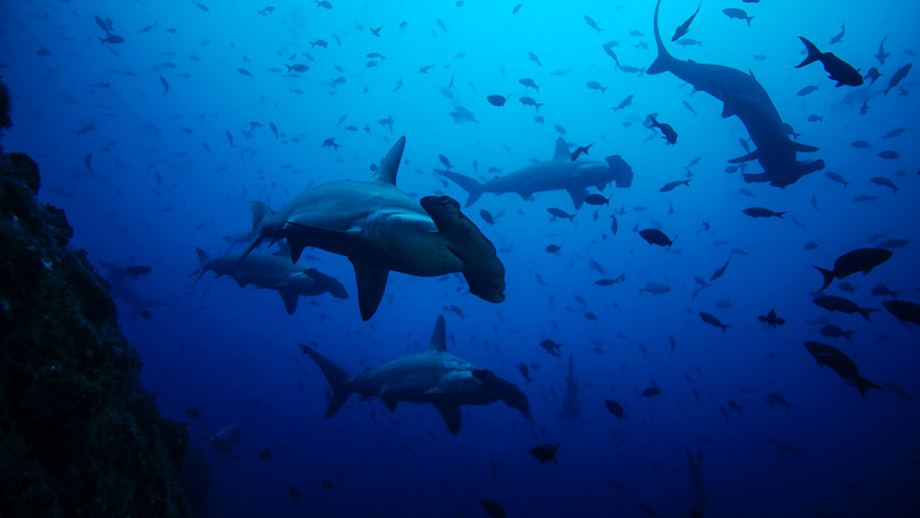 Cocos - Island of the Hammerheads
To be surrounded by hundreds of hammerhead sharks is a dream for every shark enthusiast. But not just hammerhead sharks make this workshop of SharkSchool™ unique but other species like Galapagos sharks, whale sharks, and silkies, as well.

Cocos is one of the top destinations on every diver's bucket list. Each dive is unique, be it because of cleaning stations for hammerheads, sharks feeding on a "bait ball" or unusual underwater formations, a playground for every video- and photographer.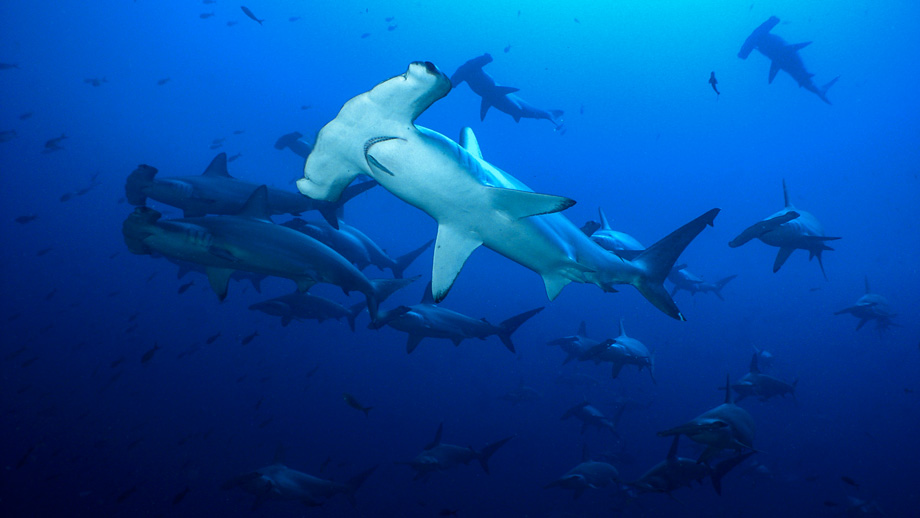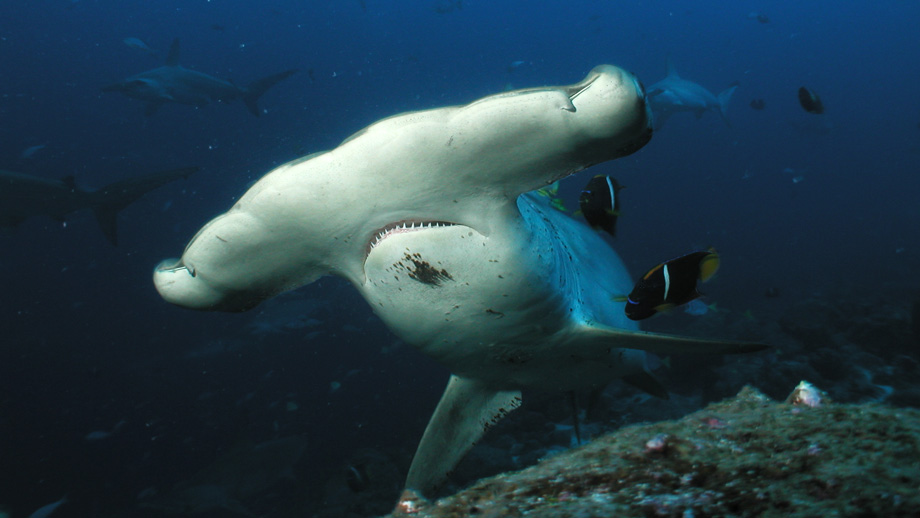 The Sea Hunter
Cocos is reached after about 36 hours sailing time from Puntarenas, Costa Rica. Such a journey needs a pure ocean-going vessel, which the Sea Hunter is. The former trawler, before refitted as a dive boat, can withstand rough seas easily. The Sea Hunter offers eight cabins and overall space for 16 divers. The cuisine can satisfy every diver's wish. She always anchors in calm bays for the entire stay in Cocos, so the meals do not glide around on the tables, likewise, a good night's rest can hence be guaranteed.

There is a large sundeck for relaxation. The Sea Hunter offers a comfortable dive deck, with enough space for every diver, even more since one does not have to carry tanks around. BCs, tanks, etc. stay on the two "pangas"–small, comfortable speedboats–than bring the divers back and forth to the sites.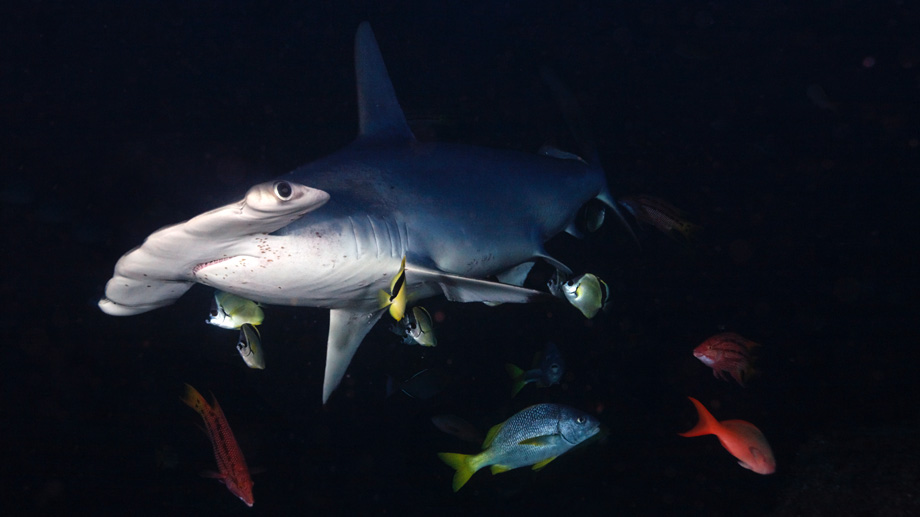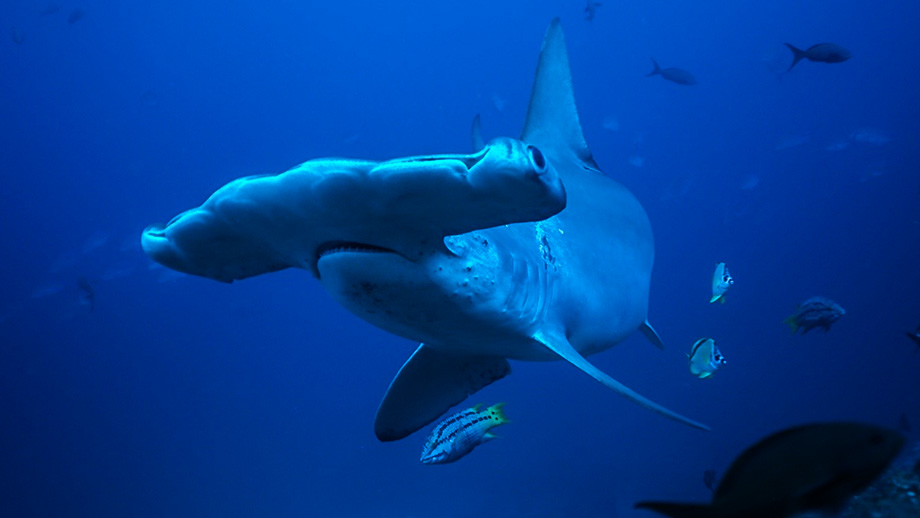 Workshop
The workshop in Cocos is quite intense. There is so much to tell and explain the local shark species. SharkSchool™ teaches an INTERACTION I workshop at Cocos where interacting with the sharks is a core element using ADORE-SANE. Although Erich focuses on hammerheads and the other local species, he tries to add as many different species as possible–since it is a given that every diver wants to see more sharks after this course is over.
Typical Day of Diving
07:00 Breakfast
08:00 Dive 1
10:30 Dive 2
13:00 Lunch
15:00 Dive 3
17:00 Lectures
19:00 Dinner